In 10 seconds? A national study in England showed adolescents to experience COVID symptoms even 3 months after infection, raising concerns about their overall physical and mental health.
What's in the study? Researchers collected data from over 6000 adolescents between 11 to 17 years old, of which 45% had tested positive for COVID before. Three months after being infected, a higher percentage of the previously COVID-positive children reported symptoms of tiredness, headache, and shortness of breath (39.0%, 23.2%, and 23.4% respectively). 29.6% of the COVID-positive cohort also reported experiencing more than two or three symptoms, especially in the 15 to 17 age group. Interestingly, those who experienced multiple symptoms of long COVID also had poorer physical and mental health before being infected, leading to worse outcomes post-infection.
How common is long COVID in children? The numbers can vary depending on the type and size of a study conducted. A study conducted in Italy showed over 60% of children below 18 experienced at least one symptom even two or three months after being infected. Almost half of the children reported that they were still distressed from persisting symptoms even after 3 months of their infection. Similarly, a Danish national study reported 61.9% of COVID-positive children to have persistent symptoms more than two months after infection, compared to 57% in the control group.
How does this impact their social life and school attendance? The Danish study showed a higher proportion of teens with long COVID had 16 or more sick days (18.2% versus 11.6% in the non-COVID group). The long COVID group also had a higher percentage of school absences, 10.5% compared to 8.2%, however, this could also partly be due to quarantine restrictions. A higher number of kids with long COVID also reported feeling excluded and sometimes being teased. Another study involving five children reported improvement in health outcomes  six months after infection, but the subjects still experienced fatigue and were unable to fully return to school. 41.5% of parents have also reported weight gain in their children and a 69.3% increase in internet use.
And what are the implications for teens' mental health? Not just long COVID, but COVID-19, in general, has had a huge impact on children's mental health. Pre-pandemic, one in nine children were reported to experience mental health issues (2017), which jumped to one in six in 2021. An extensive review published by UNICEF on children and adolescents' mental health during COVID-19 showed an increase in depression, anxiety, anger, alcohol and substance abuse, and sedentary behaviors compared to pre-pandemic. However, there was also an increase in positive outcomes from quality time spent with family during lockdowns. Shockingly, mental disorders in young people are estimated to cost the global economy $387 billion a year (according to a background paper for the above UNICEF review).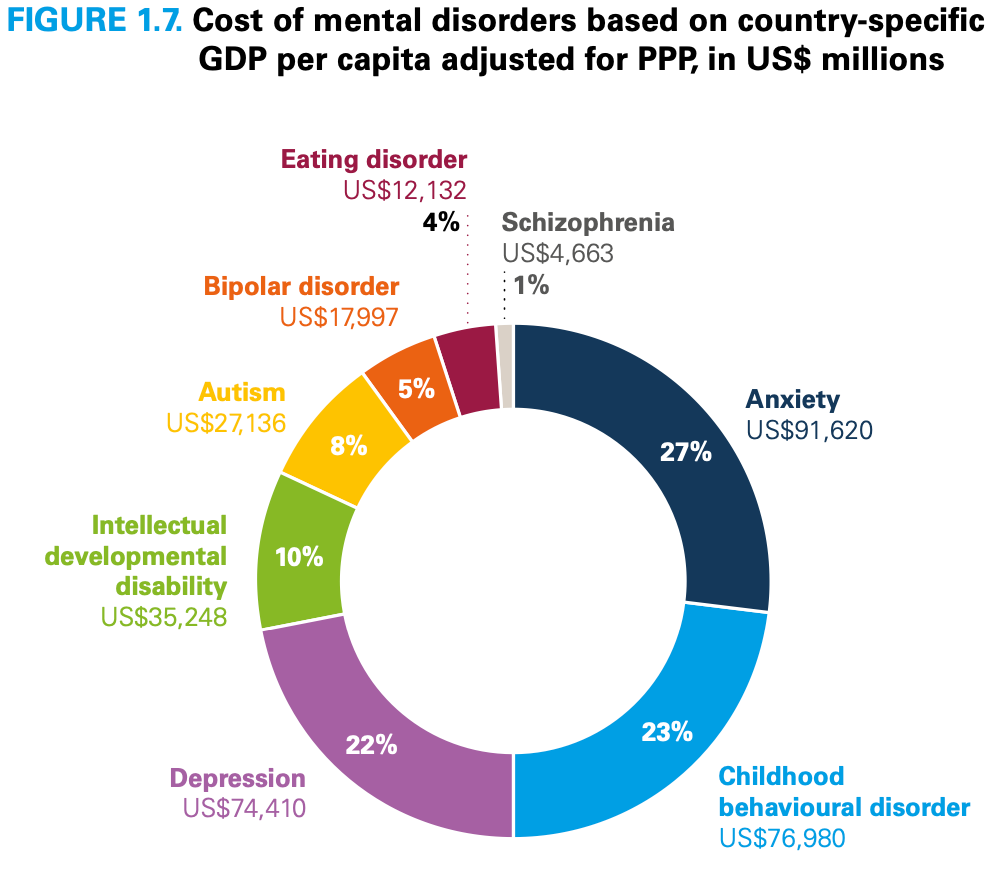 Will they recover? How can we offer better support? Earlier studies and reports from traumatic incidences showed an overall decrease in distress symptoms over time in younger children. In most cases, children only need family and community support to recover although ongoing distress can affect some children differently. Children affected by persistent and severe distress will need professional support and help. However, studies on the impact of COVID-19 on children are ongoing.
---
Long term fatigue
It is not unusual for COVID-19 survivors to experience fatigue for an extensive period.
A four-year follow-up study involving 233 severe acute respiratory syndrome (SARS) survivors (infected by the SARS-CoV-1 virus during the 2002-2004 outbreak) showed over 40% of them reported chronic fatigue problems.
Some of the reasons could be due to the immune response to the virus, specifically due to disturbance in cytokine (inflammatory molecules) secretion.
42.5% of the survivors also reported at least 1 active psychiatric illness, with posttraumatic stress disorder and depression being the most common (54.5% and 39.0% respectively).
Long-term treatment and rehabilitation should be considered to combat ongoing health issues from similar diseases such as COVID-19.
Santhni has distilled 10 research papers saving you 35 hours of reading time with an evidence score of  3.90 out of 5.00
---
The Science Integrity Check of this 3-min Science Digest was performed by Michael Eze.
---
Subscribe
Join the newsletter to get the latest updates.
---