In 10 seconds? A six-month follow-up study of hospitalized COVID-19 patients showed 22% of them to suffer from hair loss.
What's in the study? A total of 1733 people previously infected with COVID-19 were enrolled in the study to understand the ongoing symptoms of the illness. Out of the 1733 individuals, 359 reported hair loss. This condition also referred to as telogen effluvium (TE) is when the body experiences a significant amount of stress and shock.
Did other studies back up the findings that COVID-19 causes hair loss? Yes, a separate US  study showed that 10 out of 552 patients experienced hair loss, ranging from 3 weeks to 3 months after being infected with COVID-19. 9 out of 10 patients with hair loss were female, with a mean age of 48.5 years old. Interestingly, the percentage of individuals experiencing hair loss as an immune-related side effect (referred to as alopecia areata) has also increased from 0.97% pre-pandemic to 1.48% following the COVID-19 outbreak. The review also showed that COVID-19 patients as young as 13 years old were affected by this.
What are the reasons for hair loss after COVID-19? There could be several reasons that exacerbate hair loss in an individual experiencing COVID-19. One of such stressors could be stress resulting from the pandemic and isolation. However, a study showed the stress score in patients who experienced hair loss during infection similar to those who had no hair loss. This links the immune response to the infection to hair loss. Some individuals experience a hyperactivation of the immune system following COVID-19 infection, which releases a large amount of immune regulatory molecules (this is the now notorious cytokine storm). Some of these molecules can directly interfere with hair follicles, resulting in hair loss.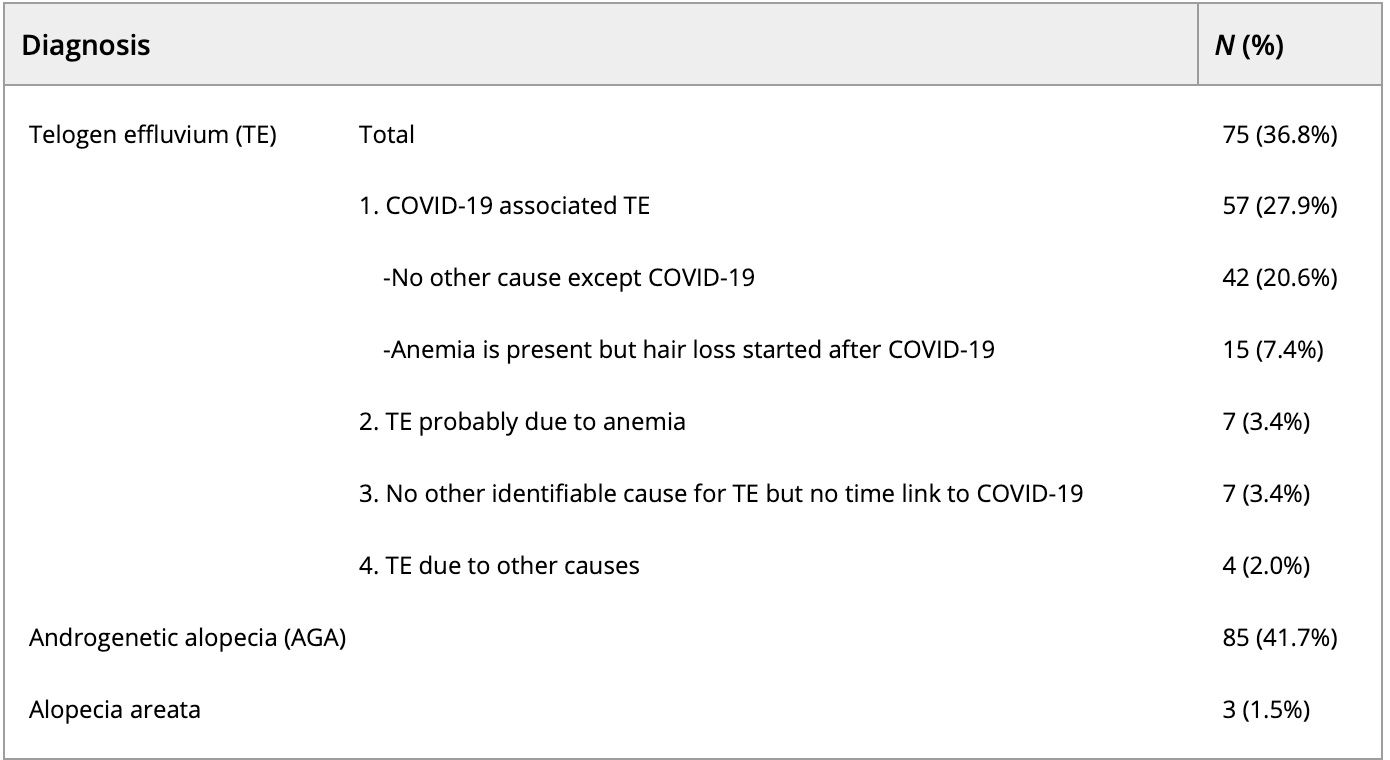 Is this a long-term problem? Any treatments available? Thankfully, many people experience the regrowth of their hair within several months. Proteoglycans are biological proteins that help maintain healthy hair growth, but their role can be affected by certain molecules released from the cytokine storm. Hence, researchers have developed a novel treatment involving proteoglycan replacement therapy. A plant-based hair-growth factor used in chemotherapy patients experiencing hair loss is also being tested for COVID-19 patients.
Does the treatment work? The plant-based hair-growth factor (QR678Neo® therapy) has been tested in COVID-19 patients suffering from hair loss. 89% of patients enrolled in a clinical trial (involving 20 female patients) reported a reduction in hair loss and improvement in hair growth. The treatment was given as an injection directly to the scalp. Improvement in hair density was noticed within one month of treatment.
---
Hair loss in women – the important role of iron
Female pattern hair loss is a common problem encountered by women in early teens and late middle age. Women, regardless of their ethnicity have also shown an increasing pattern of hair loss with age.
Psychological stress and iron deficiency were some of the common causes of hair loss in women. Iron deficiency is highly prevalent in females, affecting over 7 million women in the US alone (according to data from 1997).
Iron plays an important role in regulating the activity of an enzyme, ribonucleotide reductase. This enzyme is needed for rapid division of hair matrix cells, hence promoting healthy hair growth.
Santhni has distilled 12 research papers saving you 42 hours of reading time with an evidence score of 3.83 out of 5.00
---
The Science Integrity Check of this 3-min Science Digest was performed by Michael Eze.
---
Subscribe
Join the newsletter to get the latest updates.
---