In 10 seconds? Researchers have found that globally, - despite more men dying from the disease - women were more affected than men by the consequences of the COVID-19 pandemic. However, there are disparities between developed and developing countries.
What was the research about? Research (funded by the Bill & Melinda Gates foundation)  combined data from multiple sources between January 2020 and September 2021, from 193 countries to analyze the gender gap in vaccine hesitancy, access to healthcare services, and the pandemic's impact on socio-economic life, education, and personal safety. The results show that globally, a higher proportion of women than men lost their work due to the pandemic (26.0% vs 20.4% men). Women were also 2.4 times more likely to stay at home care for their family due to COVID-19 than men. A similar trend was observed with children (again, globally), where girls were 1.21 times more likely to drop out of school than boys.
Why are women more impacted by job loss? According to the study, women experienced greater job losses as they were workers in industries most affected by the lockdown and business closures. In the US alone, women experienced 55% of job losses from the pandemic. These were largely due to a greater number of women working in sectors of leisure and hospitality, education and training, and retail. At the same time, over 60% of frontline workers are women and despite their low-wage, women had to continue working during the pandemic and were at greater risk of contracting the virus than men.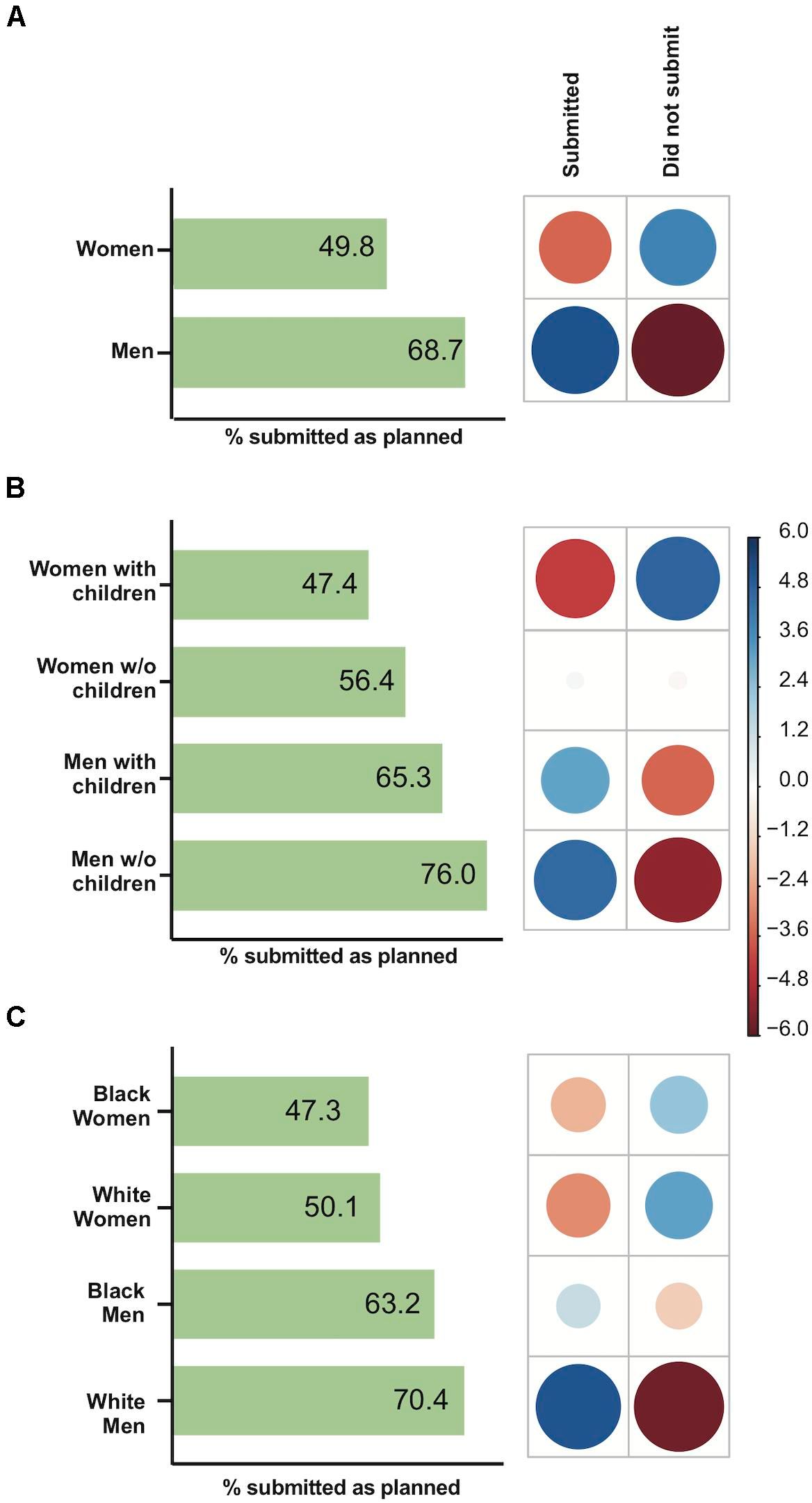 OK, are women more at risk from COVID-19 in terms of health and mortality than men? While males and females are equally infected by the virus, men are at a higher risk of requiring intensive care and are at a higher risk of dying from COVID-19 than women. (The data came from a 2020 'meta-analysis' of several studies, considered to be more robust evidence than standalone studies). A more recent, 2022 study based on German autopsy data (based on over 69,000 deaths) stated that 1.8 times more men died as a result of COVID-19 than women. Some of the possible reasons include differences in immune activity between women and men, the role of sex hormones, the prevalence of cardiovascular diseases, and smoking and drinking habits. Men also genetically express more ACE2 receptors than females, giving greater access for the SARS-CoV-2 virus and more chances for replication, affecting disease severity.
How does COVID-19 associated death in adults affect children? In a separate review, researchers identified the number of children experiencing a loss of caregiver or parent from COVID-19 to double in six months between May till October 2021, globally. Over 20 months of the pandemic, 5 million deaths were equivalent to 5.2 million children losing a parent or a caregiver. Globally, 76.5% of children who were orphaned or lost at least one parent have lost a father, while 23.5% have such children lost a mother.
How do we address these disparities? Given mothers play a bigger role as caregivers in many societies and in this pandemic many were forced to sacrifice their jobs, they also experienced greater phycological and financial distress than men. Scientists are hopeful that the evidence gathered on gender inequalities will advise politicians to implement actions to support girls and women returning to school and work. Policies are also needed to prevent the death of caregivers by accelerating vaccine delivery in developing countries and to better protect children who have experienced such losses. The study suggested that women are likely to support this – they were more vaccine-hesitant in the first year of the pandemic but have closed the gap and now more women are fully vaccinated than men.
Reversing the impact of gender inequality due to COVID-19
Women are important contributors to national and global economies, comprising 42% of the global working population(according to a 2006 report).
The GDP growth is estimated to be US$1 trillion lower in 2030 if no action is taken to reduce gender inequality in the workforce arising from Covid-19.
Thankfully, there are a few factors that can promote the return of women to work. One example is flexible working arrangements, including options to work from home which would benefit many caregivers.
Also, gender norms in caretaker roles are changing, with more fathers taking on the role of being caretakers. An upward shift has been reported in men's involvement in the household distribution of labor, which certainly encourages women to return to work.
Santhni has distilled 11 research papers saving you 38.5 hours of reading time with an evidence score of 4.50 out of 5.00
---
The Science Integrity Check of this 3-min Science Digest was performed by Michael Eze.
---
Subscribe
Join the newsletter to get the latest updates.
---