In 10 seconds? Scientists are engineering immune cells called macrophages to kill cancer with the hope that these 'living drugs' will outperform CAR-T cells in attacking solid tumors.
Could you remind me what these CAR-T treatments are? Of course! Chimeric antigen receptor T cells or CAR-T cells (check out previous digests for more information) are a new cancer treatment strategy where scientists engineer a patient's own T cells (a type of immune cell) to target and kill cancer. CAR-T cells have proven to be quite successful against multiple types of blood cancers (gooey tumors that form in the blood or lymph vessels) but have not been able to tackle solid tumors (most tumors) in other parts of the body to the same extent. But, scientists are now engineering a different type of immune cell, called macrophages, to see if they could be more successful against solid tumors.
What are macrophages and how could macrophages be better? This requires a quick (fun!) dip into cellular biology. T cells have drawn a lot of attention in cancer treatment for their natural capacity to hunt down and kill tumor cells in a very specific manner. The natural specificity of T cells is what has allowed for the creation of new successful immune-boosting cancer treatments (AKA immunotherapies) like checkpoint inhibitors and cancer vaccines. But CAR-T cells don't utilize T cells' pre-programmed specificity. Rather, the CAR (the engineered portion of CAR-T cells) dictates what the T cells will attack and kill (the tumor).
Well, thanks! Can we get to the point now? Almost! Macrophages aren't specific like T cells (i.e. hunting a defined target and not anything else) but they still know how to kill problematic cells. While T cells kill by puncturing holes into their target cell, macrophages employ a brute force method–engulfing and dissolving them. Furthermore, macrophages seem to have an advantage over T cells in their ability to infiltrate into dense solid tumors (one of the limitations of CAR-T cells). So a group of researchers tried their hand at engineering macrophages with CARs (CAR-Ms) in hopes that they'll do a better job killing solid tumors.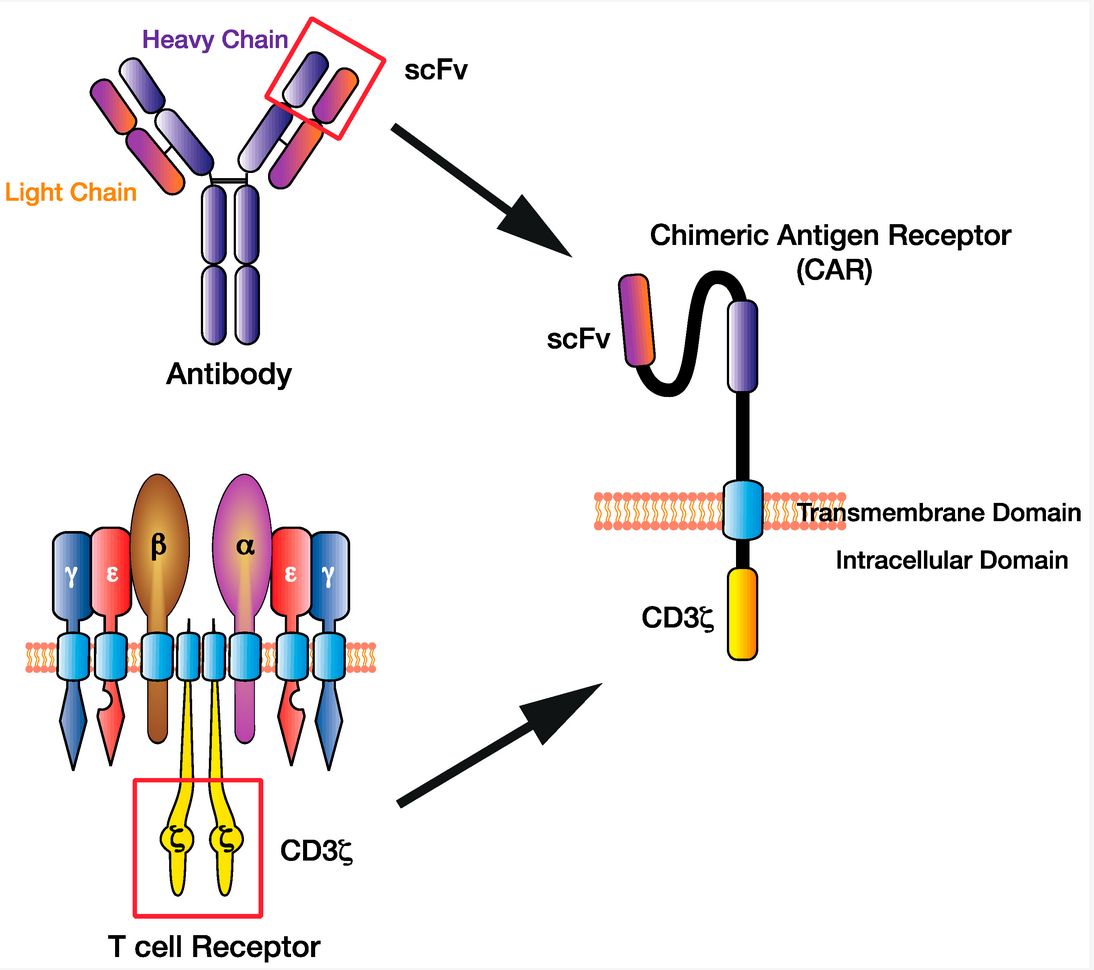 And did they get lucky with this monster weapon? This cancer treatment strategy is in the early stages of development but, so far, has been shown to have cancer treatment abilities in laboratory studies. (Meaning, it is still years away from being readily available, if research backs it, that is). Since macrophages are known for their ability to fluctuate between anti-cancer (pro-inflammatory) and pro-cancer (immunosuppressive) settings, it was promising to find that CAR-Ms in mice maintained the anti-cancer settings that researchers were hoping for.
Yeah, but what about patients? A phase 1 clinical trial, testing CAR-M's safety in patients with solid tumors, is currently underway. Preliminary results report that CAR-M cells have been able to remodel patient tumors, and the local environment of their tumors (AKA tumor microenvironment), to take on more pro-inflammatory (anti-cancer) features, which is a promising sign. Still, we must wait until the data are in to know if CAR-M cells will be the key to tackling solid tumors we are all hoping for.
---
What's the tumor microenvironment?
Tumors enlist an array of different cell types (like immune cells and connective tissue cells) that help them grow and survive.
Since tumors have features that are totally out of sync with the rest of our bodies, scientists refer to the anomalous tumor landscape as the 'tumor microenvironment'.
Scientists have learned that features of many types of cells (beyond tumor cells) in the tumor microenvironment can significantly impact how well patients respond to cancer treatments (particularly immunotherapies). That's why it's exciting that CAR-M's can significantly shift the tumor microenvironment to a more 'anti-cancer setting'!
Dr. Talia Henkle has distilled 3 research papers, saving you 10.5 hours of reading time
---
The Science Integrity Check of this 3-min Science Digest was performed by Dr. Jacquelyn Bedsaul.
---
Subscribe
Join the newsletter to get the latest updates.
---