In 10 seconds? According to new research, COVID-19 survivors, even if they have experienced mild symptoms, are at significant risk of developing serious kidney disease.
What is the discovery? The findings of a large-scale clinical trial involving 1.7 million veterans, (5.2% of whom were SARS-CoV-2 infected and 94.8% of whom were not infected), found that 30-day survivors of COVID-19 showed a higher risk of having some kind of kidney impairment or renal disease in later life. According to the data, 5.3% of the infected group suffered a 30% decline in kidney function.
And what is the risk? Relative to the healthy controls, COVID survivors were at a 15% higher risk of chronic kidney disease or another major adverse kidney event, 30% higher risk of acute kidney injury (AKI), and a 215% higher risk of End-Stage Kidney Disease (ESKD, when kidneys are functioning only at 10-15% of normal capacity). In addition, the risk of a major kidney event was found to be seven times higher for critically ill patients than for people who experienced milder illness. The risk factor for acute kidney injury was 8-fold and the risk of ESKD – 13 times higher.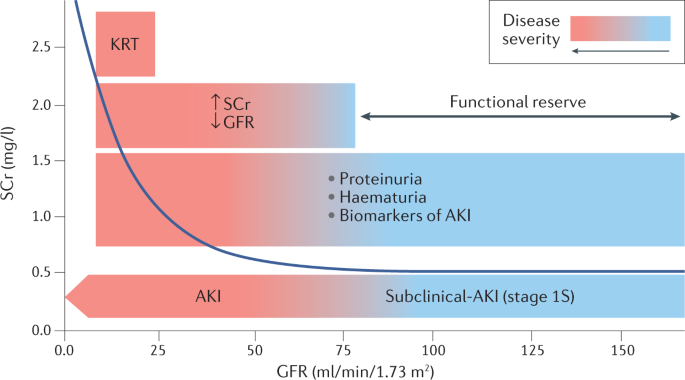 What can we do with the findings in the paper and how the virus affects the kidney? The above-mentioned large-scale clinical study, as well as other parallel studies, investigated the possibility or risk of kidney failure in individuals during and after COVID-19 recovery. Based on their results, researchers emphasize that renal care should be a key component of post-COVID-19 treatment; if this is not implemented, there is a substantial risk of losing hundreds of thousands of people whose kidney function may be impaired because of the virus's impact.
How does COVID-19 cause kidney disease? Biopsies and other tests show that kidney failure is caused by a variety of factors, including viral infection in kidney cells, regional inflammation, endothelial injury, and renal microthrombi. Kidney cells also have ACE2 receptors enabling the SARS-CoV-2 virus to attach to them via its spike protein, and according to a recent study, the virus directly infects the human kidney and caused damage to the kidney tubes (that carry urine).
Any caveats? Yes, there are some limitations to the recent study involving 1.7 US veterans: it primarily derived from a test group the majority of whom were young African-Americans in long-term care, who were diagnosed with a variety of chronic disorders. As a result, the significance of this study may be diminished. Yet, other parallel research works indicate that there is a possibility or risk of kidney failure after COVID-19 recovery. An earlier study, also following a cohort of 5216 US army veterans hospitalized with COVID-19 found that 32% of participants had Acute Kidney Injury (AKI). This was associated with over 6 times higher likelihood of using mechanical ventilation and 6 times higher risk of death. All these findings underline the importance of monitoring renal function in recovered COVID-19 patients.
But doesn't kidney damage manifest itself anyway? Well, it is extremely difficult to detect the clinical indications of progressive kidney damage since individuals usually don't experience any pain or pronounced symptoms hinting at their kidneys malfunctioning. According to available statistics in general conditions (without COVID-19), 90% of patients with kidney illness are unaware of their condition. Kidney failure is always hard to know unless additional tests are performed regularly to assess renal function.
Will the damage be permanent? Chronic kidney disease increases mortality by 87% in the majority of instances, and it is one of the major causes of death in the United States and lower-middle-income countries. But there is some good news: although kidney failure can be deadly, with urgent aggressive treatment (including dialysis) it may be curable. We may be able to regain normal or almost normal kidney function (this study suggests 41% of COVID-19 ICU patients did so after 29 days) if we were previously in good health.
---
What tests are done to see if kidneys function well?
Kidneys are tested for levels of different chemicals in the blood, including numerous minerals, electrolytes, proteins, and glucose (sugar). The ACR (Albumin to Creatinine Ratio) and GFR (Glomerular Filtration Rate) are two important kidney tests.
ACR measures how much albumin (a protein) is present in the urine. A high level indicates that the kidneys are not adequately filtering the blood, which is an early symptom of a disease. The GFR is a blood test that determines the level of a waste product called creatinine, which is produced by muscle tissue.
When the kidneys are unable to filter waste materials from the blood, acute renal failure ensues.
This causes hazardous quantities of waste to build up in the blood, causing the body's chemical makeup to become unbalanced. It can develop quickly after crossing a specific threshold, which is more prevalent in patients who are currently hospitalized and have other clinical disorders like COVID-19.
Naveen has distilled 7 papers saving you 24.5 hours of reading time with an evidence score of 4.5 out of 5.
---
The Science Integrity Check of this 3-min Science Digest was performed by Santhni Subramaniam.
---
Subscribe
Join the newsletter to get the latest updates.
---